CONWAY — Three Horry County police investigations this month led to more than 170 animals arriving at the Horry Animal Care Center, causing the shelter to exceed capacity.
The latest investigation, which took place on August 19, led to the seizure of 46 dogs. The shelter temporarily closed from August 19 to 22 while staff cared for the animals. Now, shelter officials are urging the public to adopt or foster any of the animals currently available for adoption.
Horry County Police Cpt. Justin Wyatt said he had never seen three consecutive investigations bring so many animals into the shelter before. However, he expects the trend to continue.
"As the community is aware that we are going to make progress, we will investigate all advice, we will accuse those responsible of animal neglect and cruelty, and because they know that we are ready to do something thing, we're getting more and more tips," Wyatt said.
The Horry County Police Department received information Aug. 19 from another law enforcement agency that several dogs were in poor condition and without adequate resources on property off the SC 905 freeway. near Conway.
A search warrant was served at the scene and a total of 46 animals – 34 adult dogs and 12 puppies – were seized and placed in the custody and custody of the Horry County Police Department at the animal care center, according to officials.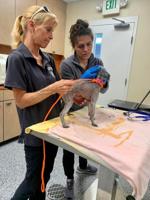 At a post-seizure hearing on August 22, the owner – William Holt, of Conway – returned all 46 animals to police and the shelter. Holt received citations for violating the county's animal care and treatment ordinance. The case is pending.
Due to the special needs and sensitivities of adult dogs, staff make every effort to transfer most to rescue partners who can provide care, treatment and/or training.
Wyatt said special needs and sensitivities can vary in animals, but they often include aggression toward people or other dogs, as well as medical issues that make it difficult for adopters or foster families to take care of them.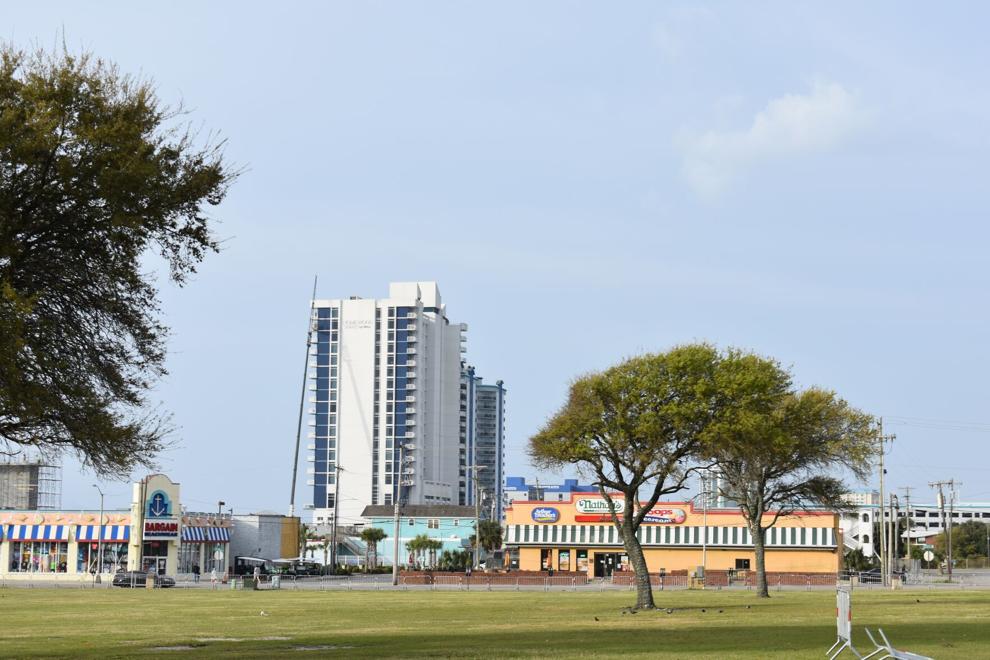 "We have a responsibility to the animals to make sure they get to the best place to care for them," Wyatt said. "We don't want to have to take the dog we adopted back because the person couldn't look after them at that level of care."
The puppies from the August 19 case could become available for adoption in the coming days, after veterinary care, according to shelter officials.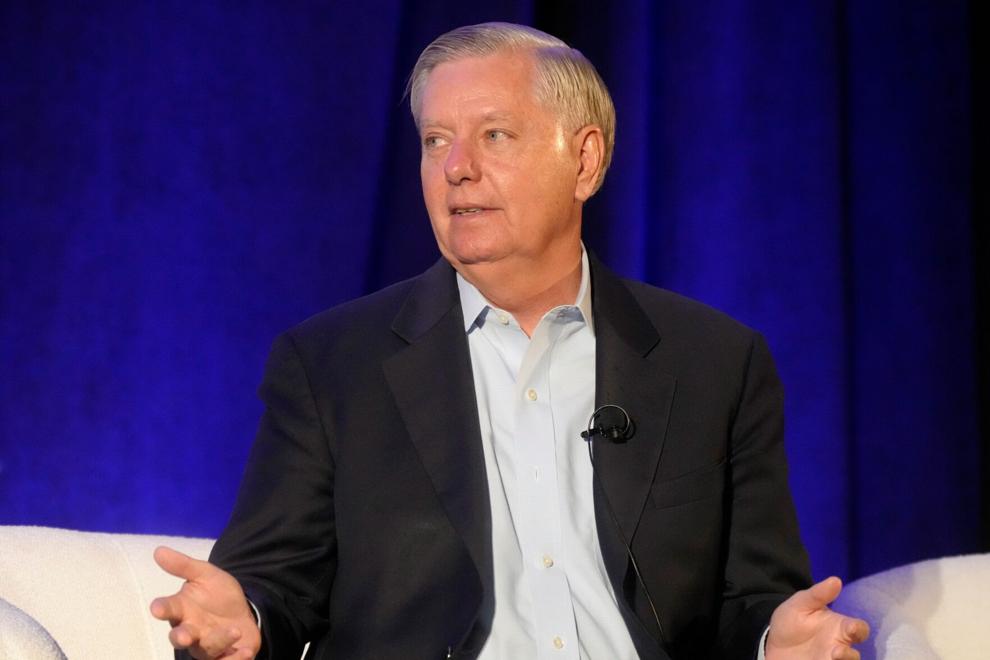 "Our team appreciates the understanding of our Horry County community as we work to enforce animal welfare ordinances and provide quality care to animals in need," officials said in a statement. communicated.
This latest investigation comes days after two cases, on August 4 and 8, brought a total of more than 130 animal entries to the shelter.
First, the August 4 investigation brought 44 dogs, 13 chickens, 12 ducks, a mini-horse and a goat to the shelter.
Horry County police officers responded to a complaint from a man who allegedly operated an unlicensed grooming business and provided neglectful conditions to numerous dogs on the property.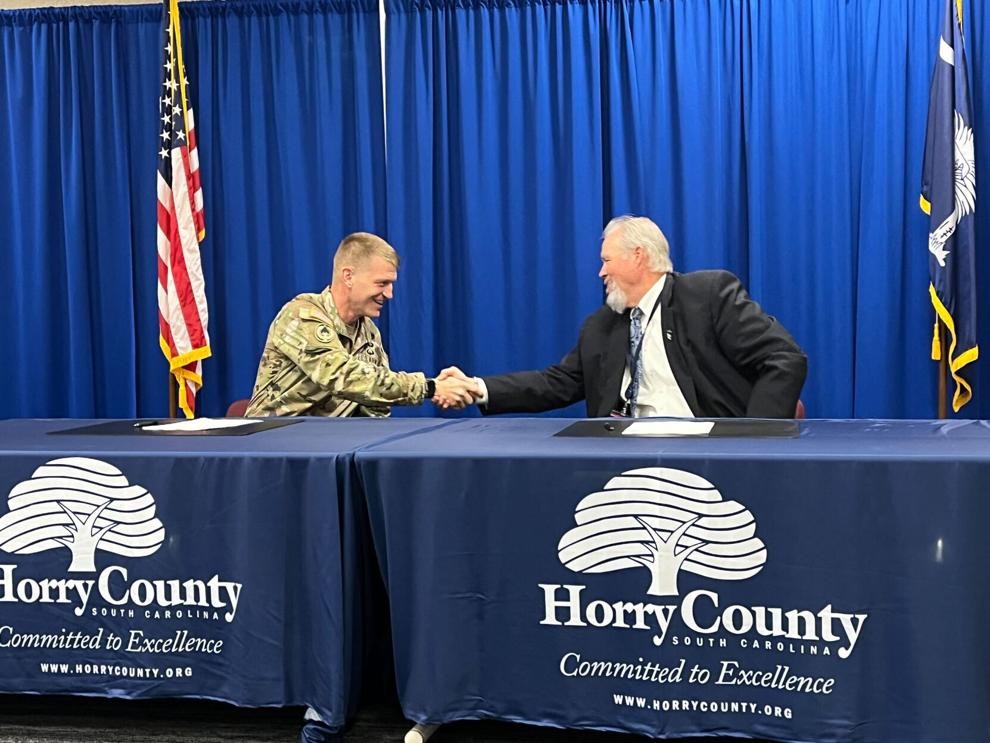 Upon arrival, officers met Conway's owners, who both admitted to having a large number of animals. Police say the owners voluntarily escorted officers around the property to view the animals, and the animals were found in neglected conditions.
The animals were turned over to the Animal Care Center and one of the owners received several citations, including a citation for operating a business without a license.
Then Horry County police responded to a call on August 8 where it was believed that many dogs were untreated in the woods along Merrit Road and Fowler Road.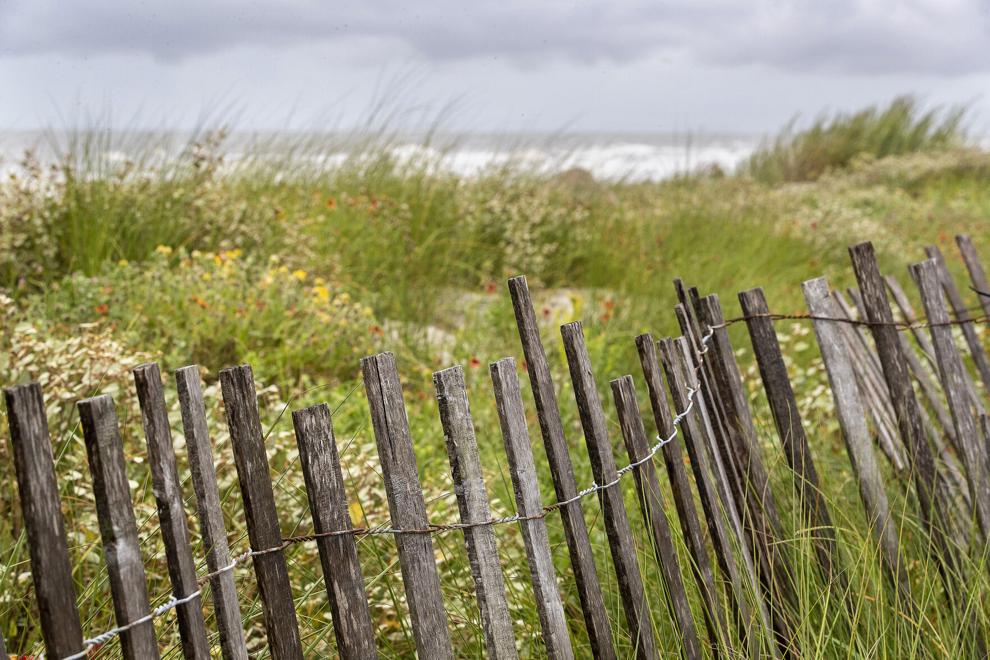 Upon arrival, officers could hear numerous dogs barking and could see at least one enclosure with dogs. Upon further inspection, the dogs had no access to water in their enclosures and there was no food present. Several also appeared to be ill or malnourished.
Authorities say 59 dogs were found at the scene and brought to the shelter, all emaciated, dehydrated and neglected.
One person – Herbert Dozier – received 47 tickets under the Horry County Animal Care and Treatment Ordinance in connection with the Aug. 8 case, officials said.
With the 46 dogs recently brought in, Wyatt said the shelter has exceeded capacity and no strays or surrendering owners can be accepted until other adoptable animals have found homes.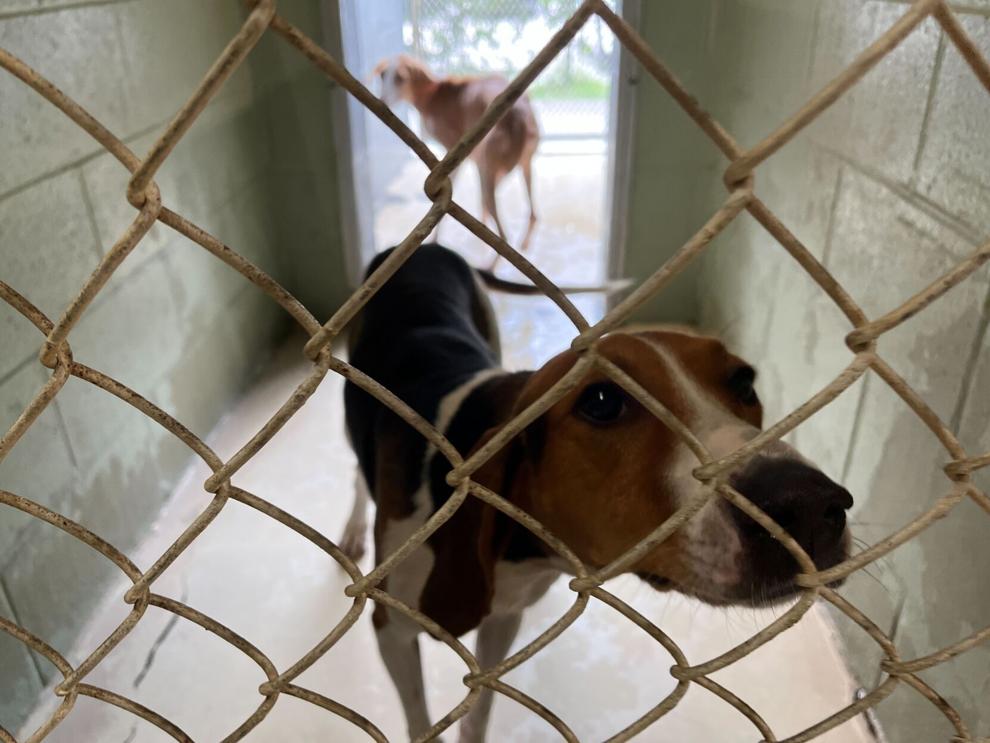 The shelter now rents additional space to house around 40 animals, mostly adoptable dogs, from its partner, Tamroc Kennels. There are approximately 170 animals housed at the shelter, including recently rescued dogs, cats and farm animals.
Wyatt said exceeding maximum capacity like this can be overwhelming for staff, and they considered hiring temporary workers or finding other ways to help cope with the large load. of work.
"We're working from different angles to try to minimize the impact," Wyatt said. "We are so overwhelmed with the number of animals we are currently housing."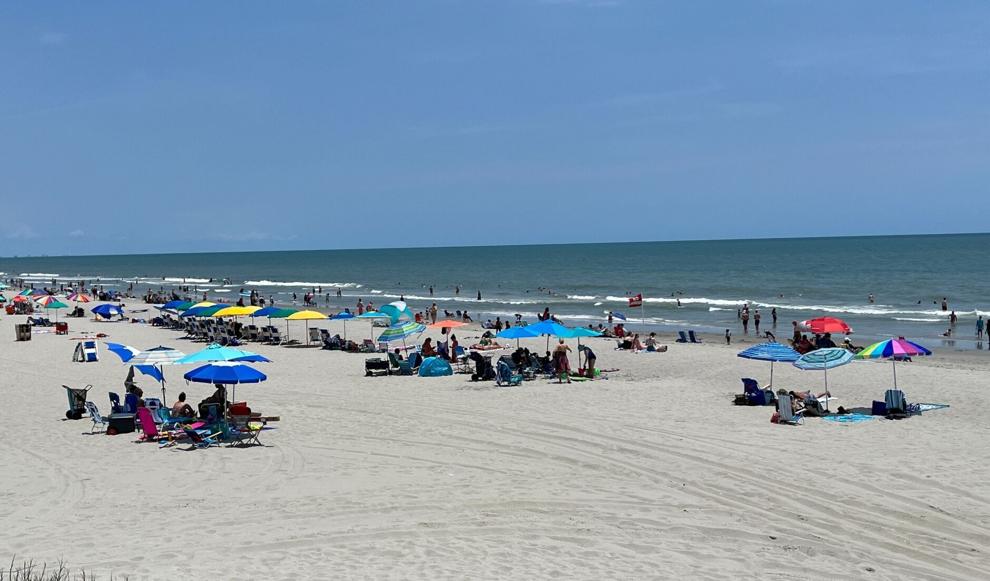 Shelter officials urge the public to foster or adopt one of the adoptable animals.
"Spread the word and adopt because we really want these dogs to be forever homes," Wyatt said. "We want to be able to move them as quickly as possible so we can get back to our normal maximum capacity."
Adoptions are currently underway at two locations – the Animal Care Center, located at 1923 Industrial Park Road in Conway, and Tamroc Kennels, located at 201 Bush Drive in Myrtle Beach.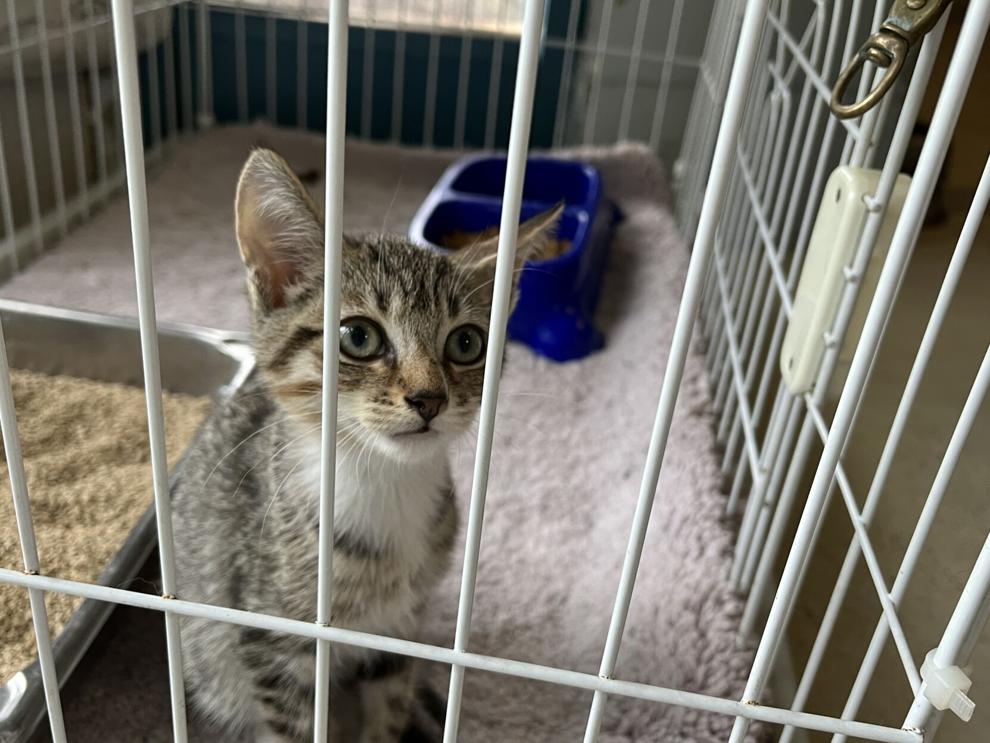 The Animal Care Center serves as an adoption site for cats and farm animals. Tamroc Kennels acts as an adoption location for all adoptable dogs at the shelter.
Tamroc Kennels hours of operation are 10 a.m. to 4 p.m. Monday through Friday. Hours of operation for the Horry Animal Care Center are 10:30 a.m. to 4 p.m. Monday through Friday and 10:30 a.m. to 12:30 p.m. Saturday.
Adoptables are free, neutered/neutered, up to date on vaccinations and microchipped for added security.
"We appreciate your patience and understanding as our staff work to provide the necessary care to the animals involved in the investigation," shelter officials said in a statement.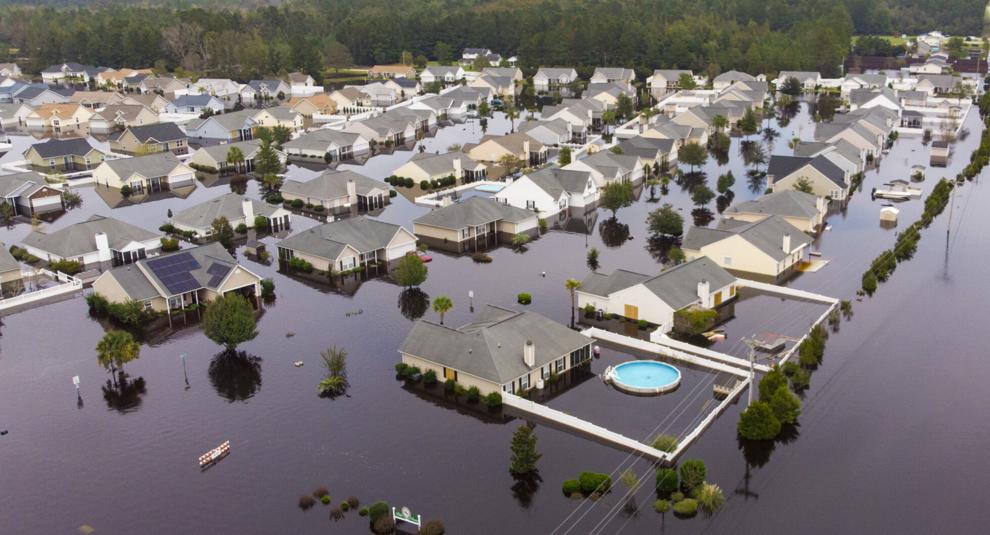 Rescues continue on a case-by-case basis as usual at the Horry County shelter. Rescue Partners should contact the Rescue Coordinator at [email protected]
For public safety issues related to animals, call the Horry County Non-Emergency Dispatch Line at 843-248-1520. For other general updates, visit the "Horry County Animal Care Center" Facebook page.