Austin Animal Center reopens: Need for dog adopters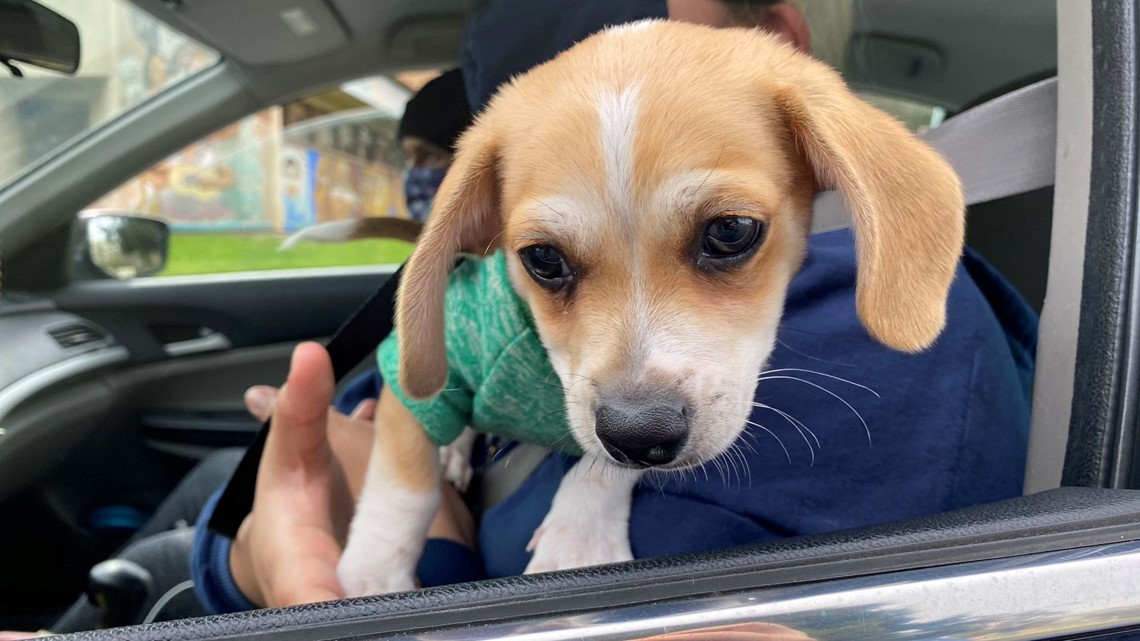 The AAC is at critical capacity and is asking the community to lend a hand.
AUSTIN, Texas – The Austin Animal Center (AAC) finally opened its doors for this weekend only for the first time since closing last March due to the coronavirus.
The shelter originally closed on March 16, 2020, in an effort to prevent the spread of the disease.
RELATED: Austin Pets Alive! shelter needs help after pipe burst
The AAC announced the reopening in a statement and urged adopters to visit the shelter again. Walk-ins are welcome from 11 a.m. to 5:30 p.m. Thursday, May 6 through Sunday, May 9.
The AAC is opening due to reaching critical capacity for medium and large dogs, according to its statement. The shelter reached negative kennel space on May 4. This means that there are more dogs than kennels available and they desperately need the help of the community.
Saturday afternoon, 45 animals found refuge this weekend alone. That already nearly doubles the number of adoptions the shelter had all of last weekend combined.
"We had a great response from the community. Thursday was a little slow as people caught on, but Friday we had a strong turnout. Lots of animals were adopted," said Jennifer Olohan, communications and media manager for the AAC. . "We're still fighting for space, so we still need people to come out."
Although the shelter has continued to schedule appointments over the past year, a good portion of their limited appointments have been lost due to no-shows.
As animal inflows have slowed during the pandemic, Olohan said that number is going up.
Earlier this week, she said the shelter received 50 dogs, but on average they could find homes for 20-30 animals.
"Enough days with 20 or 30 more animals coming in get your head above water pretty quickly," she said.
AAC will always waive adoption fees and hopes the community will step in and help find loving homes for many of the shelter dogs and create much-needed space for new animals.
For adopters who already have appointments scheduled for this weekend, the AAC recommends adhering to these times due to limited building occupancy. All visitors will be required to wear masks and practice social distancing.
The City of Austin will decide when the ACC can fully reopen. Olohan said she didn't know when they would make that call.
A soldier from Texas reported sexual harassment. Then she was the subject of a life-threatening investigation
ERCOT details 3 scenarios that could leave Texans without power this summer
The United States Women's National Soccer Team arrives at Q2 Stadium in Austin in June