Top Vets Spotlight: Winter Garden Animal Hospital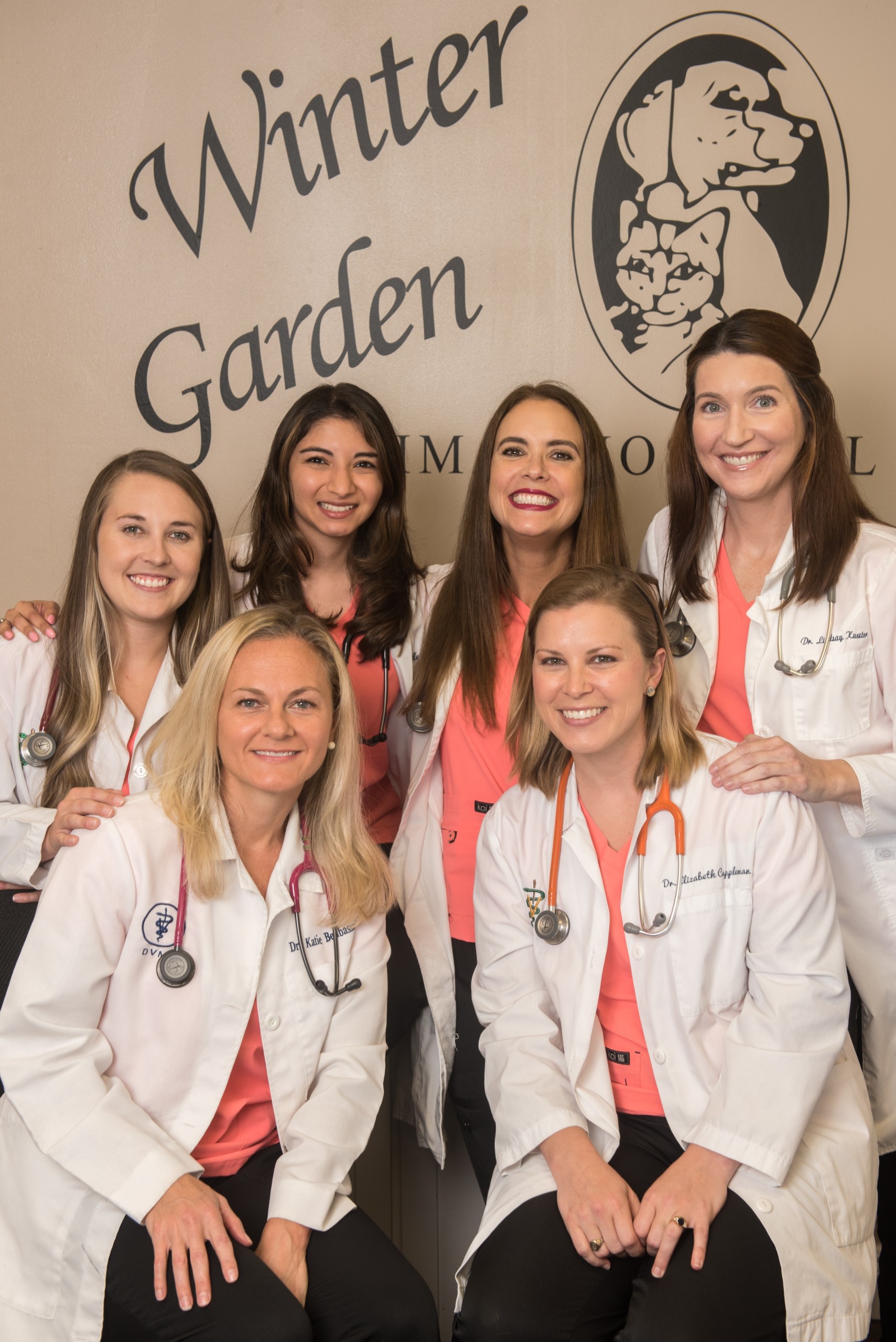 Meet the talented team at the Winter Garden Animal Hospital!
Winter Garden Animal Hospital
Front row, left to right: Dr. Katie Benbassat; Dr. Elizabeth Cappleman Back row, left to right: Dr. Ashley Schimschock; Dr. Alexandria Velez; Dr. Lauren Prather; Dr. Lindsay Kuester
ABOUT US:
Winter Garden Animal Hospital serving Central Florida since 1947. We provide comprehensive care for your puppy and kitten family members! Drs. Prather, Benbassat, Kuester and Velez are all Florida Gators. Dr. Cappleman is a volunteer from Tennessee and Dr. Schimshock is an SGU graduate in the Caribbean. All graduates at the top of our veterinary classes, we maintain rigorous standards and pursue continuous education to stay on the cutting edge of medicine and technology. We offer digital radiology, ultrasound, full dental procedures including digital dental radiology, CO2 laser procedures, extensive in-house laboratory services and routine surgeries including spaying and sterilizations, as well as complex soft tissues and orthopedic procedures. We also have a boarding kennel and offer basic bathing and grooming.
We love to build relationships with our customers and their pets. We cherish the human-pet bond and believe in taking the time with each visit to ensure understanding and education, and to give all pets the care they deserve. We believe in providing excellent customer service and treating each of your pets as if they were our own.
CONTACT INFORMATION:
13092 W. Colonial Drive Winter Garden, FL 34787
Phone: 407-656-4132
Fax: 407-656-5327
wintergardenanimalhospital.com