The new animal care facility will be in Sherman Park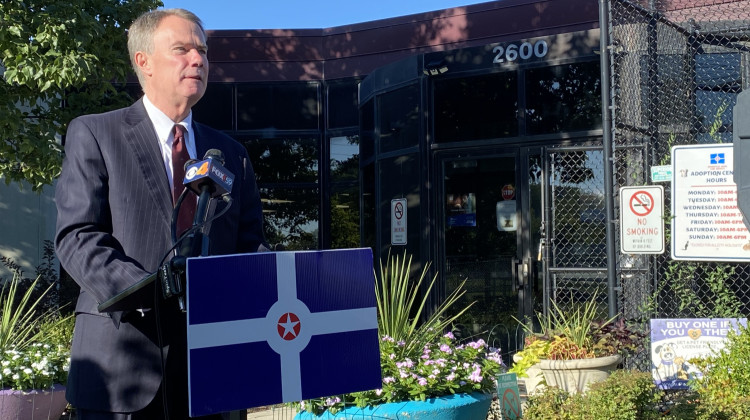 A new home for Indianapolis homeless animals will be built on the Near East. City leaders and private donors announced this week that Indianapolis' new Animal Care Services building will be built in Sherman Park.
The new animal sanctuary will use a $3 million donation from the Nina Mason Pulliam Charitable Trust to help with construction. The city has committed $18 million to the project as part of the Circle City Forward initiative to improve public facilities.
For decades, cats, dogs and other animals have found shelter and cared for at a facility on South Harding St. In a written statement, Indianapolis Mayor Joe Hogsett said an upgrade was needed. long awaited.
"Indianapolis Animal Care Services was located in a building that was not originally intended to be a full care animal shelter," Hogsett said.
Sherman Park, the site of the former RCA factory, has undergone years of environmental remediation to prepare for redevelopment. Further work is required before construction of the animal facility can begin.

Contact WFYI City Government and Political Journalist Jill Sheridan at [email protected] Follow on Twitter: @JillASheridan.