McKamey Animal Center seeks help in animal abuse case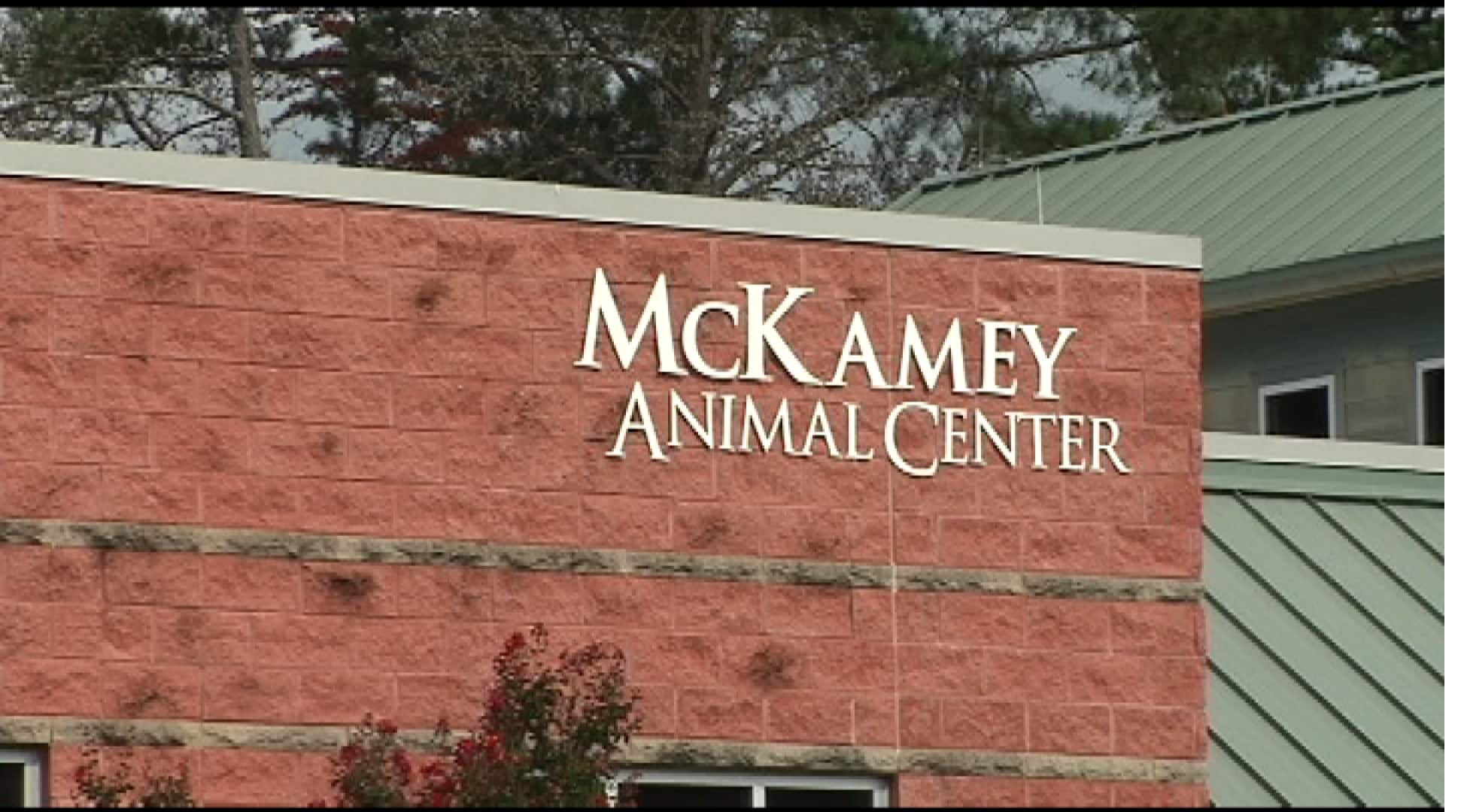 The dog had its mouth closed and its neck wrapped in twine, but is currently in foster care
CHATTANOOGA (WDEF) – As anyone can imagine, there is a zero tolerance policy for animal abuse at the McKamey Animal Center.
We see it in the case of one of the most recent residents of the shelter.
On January 31, the animal shelter received a phone call about an abused dog that had strayed onto the porch of a facility.
The dog's muzzle was tied with electrical tape and its neck tightly wrapped in twine.
"We were able to recover it [and] bring her here to the McKamey Animal Center to be examined by one of our veterinarians," said Inga Fricke, executive director of the shelter. "Fortunately, she looked medically [not] be too terribly hurt, but she was certainly psychologically traumatized.
The McKamey team responded to the call and worked quickly to help the dog, now named Mrs. Bright Eyes, and carefully remove her tethers.
"Our vets were able to safely remove the tape and now it's just hopefully someone will recognize the dog. [or] knows more about it so we can just figure out why someone would do this and then hold them accountable," said Mary Howard, director of animal services at the shelter.
The animal shelter initially offered a $500 reward to anyone who can provide critical information about dog abuse.
The reward has since climbed to $2,500.
The rescued animal is currently in stable condition.
"Right now she's in foster care at one of our loving foster homes and getting a chance to decompress a bit, a warm bed, lots of delicious food and lots of love," Fricke said. .
More information about adoption, promotion, and donations can be found on the McKamey Animal Center website and social media pages.