BC Wild Animal Rehabilitation Center has busiest year yet | infonews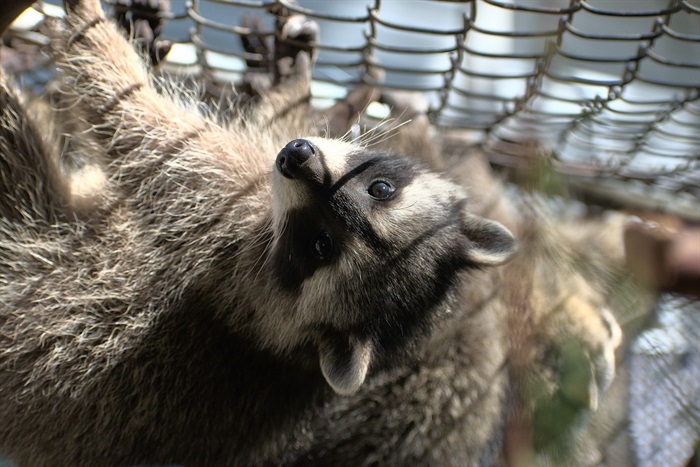 January 16, 2022 – 6:04 pm
The BC SPCA Wild Animal Rehabilitation Center had one of its busiest years treating orphaned, sick or injured animals in 2021.
The center is a standard veterinary hospital on a 10-acre property in southern Vancouver Island that works in conjunction with other rehabilitation centers in the province.
Last year, 3,128 patients were treated at the centre. Among the animals treated, 67% were birds, 33% mammals and less than 1% reptiles.
The center treats about 137 different species of birds, from hummingbirds and bald eagles to small mammals including squirrels, otters, rabbits, raccoons and deer fawns.
"The idea is to put the animals in our care in hopes that we can rehabilitate them so they can be released back into the wild," Wild ARC manager Ginelle Smith said. "It doesn't always happen that way, sometimes they don't make it, but that's the intention. We don't have a captivity permit and that doesn't interest us.
The majority of patients the center treats are birds.
"When baby season rolls around, it gets really loud in here with constant tweets, tweets, tweets," Smith said.
Since Smith started at the center two years ago, admissions have continued to increase each year.
"The number has increased from 100 to 200 in the last two years, it is the busiest ever. That's a lot, and the animals we get are high maintenance," Smith said.
It takes multiple staff or volunteers to work with each animal, as one bald eagle can take up to three people to handle, Smith explained.
For safety reasons, staff only handle deer fawns. They re-educate them for a few months, teach them to live alone and release them in October.
"I would love nothing more than to have a team that could come out and do that, but we can only take in deer fawns when they're really young," Smith said. "They can't handle being in a captive environment, they're very stressed animals, so we only get them when they're tiny little babies."
Currently the center is coming out of raptor season and is treating many owls, hawks and eagles for injuries.
It is difficult to determine the average length of time an animal would stay in the care of the center because every situation is different and the treatment depends on the status of the animal and the reason for which it came to the center.
READ MORE: Hummingbird helpers in southern British Columbia have a rough week due to freezing weather
Animals are generally not kept during the winter. However, the team does what is best for the animal.
Sometimes raccoons are kept for longer periods of time to achieve an appropriate weight while learning to feed and hunt. Eagles can also be kept longer so they can learn to fly again.
"We try to release them in the fall as much as possible, but sometimes they have to be kept over the winter due to their status," Smith said.
In his experience, the animals that took the longest time to rehabilitate were otters. They can take almost a year to process before they can be released.
In 2021, nothing surprising came to the center for treatment, but there was a single case with a beaver.
"He had to have one eye amputated, but we were able to free one eye a few months ago," Smith said. "We have beavers from time to time, but it was a touch and go case."
Last year, a pair of great blue herons also came for treatment.
"We like having them, we don't get them very often," Smith said. "He's a wild animal to take care of. They really don't like people, which is fine because that's what we want, but wow, they're aggressive.
Currently, the center is preparing for the spring and summer animal care seasons by recruiting volunteers.
Due to the pandemic, the center has had to reduce the number of volunteers who can help out in the facility as the number of patients increases.
Last year, the center had 216 volunteers who gave more than 20,000 hours.
"The numbers were lower than normal and admissions were very difficult to manage," Smith said.
---
To contact a reporter for this story, email Emily Rogers or call 250-718-0428 or email the editor. You can also submit photos, videos or news tips to the newsroom and be entered to win a monthly prize draw.
We appreciate your comments and opinions on our stories, but play well. We will not censor or delete comments unless they contain off-topic statements or links, unnecessary vulgarity, false facts, spam or obviously fake profiles. If you have any concerns about what you see in the comments, email the editor in the link above.

News from © iNFOnews, 2022