Austin Animal Center welcomes over 40 dogs following eviction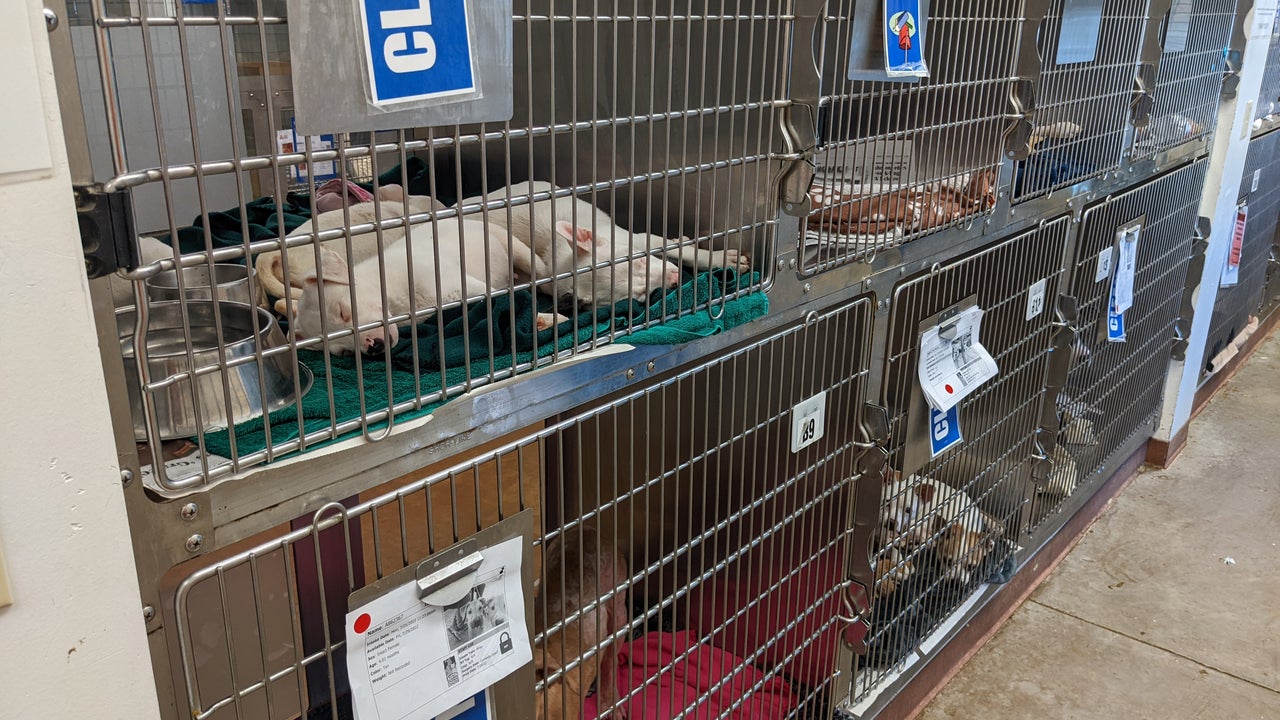 AUSTIN, TX – The Austin Animal Center (AAC) has taken in more than 40 dogs that were taken from the home of a person who was evicted over the weekend.
AAC said the Travis County Constable's office told them they were going to issue a writ of possession for a home and they believed there were at least 20 dogs inside. They found 40.
The owner returned all the dogs to the shelter.
The dogs were in good health and were adopted or brought to shelters in Wisconsin and other parts of Texas. The Austin Animal Center has been running at overcapacity for months.
Kelsey Cler, AAFC's marketing and communications manager, said sadly they've seen similar situations.
"People are reaching out and basically saying, 'I have nowhere to go tomorrow, I have to give up my pet,'" she said. "We're also seeing a lot of people who aren't necessarily kicked out but are getting to a point where they can't afford it anymore."
Nationally, adoptions are down and admissions are up. Cler believes a combination of factors is at play.
"I think it's the financial and housing insecurities that people face across the United States, but really here in Austin, where we have pet rent, pet deposit, fees for pets and breed and weight restrictions," Cler said. "Finding affordable housing with their pets is really difficult."
Austin Animals Alive! offers the PASS program to help pet owners in difficulty.
"All of a sudden a race restriction is put in place," said Lucy Fernandez, the program coordinator. "This new company comes in and buys up the property, and now they have rent for their pet and are like, 'What am I going to do?'"
The program helps act as a middleman, connecting pet owners to the specific resources they need: low-cost vaccines, discounted food, or even help for the owner.
"A lot of times it's not just a bag of food that's needed, there's something else going on, people looking for jobs, people with other issues like mental health or PTSD," Fernandez said. "I'm not a counselor or therapist, but we partner with different organizations that help provide that support while we help care for the animals."
To learn more about the PASS program, click here or visit the Facebook page.
If you would like to help the Austin Animal Center by fostering or adopting, click here.